Yeah, you heard right.
According to Entertainment Online, Rowling premiered the cover this morning (yesterday, who live in the UK).
"Rich at war with poor, teenagers at war with their parents, wives at war with their husbands, teachers at war with their pupils…Pagford is not what it first seems," the synopsis reads. "And the empty seat left by Barry on the parish council soon becomes the catalyst for the biggest war the town has yet seen. Who will triumph in an election fraught with passion, duplicity, and unexpected revelations?"
And, the cover.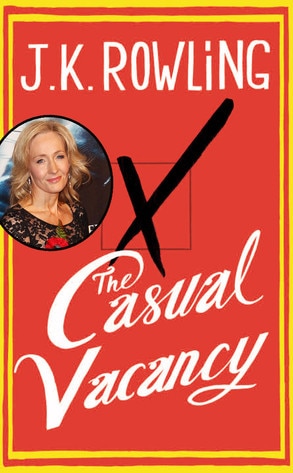 (That little blurb of Rowling in not part of the cover. FYI.)
What do you guys think? Are you excited for Rowling's new "adult" novel?
Read the full article
here
!